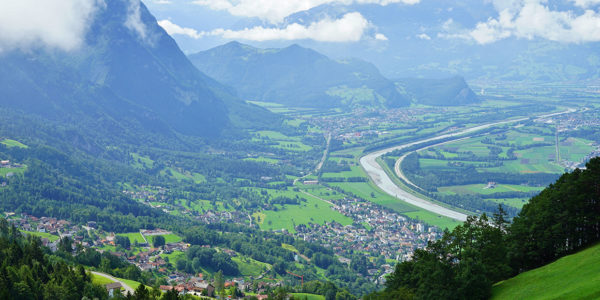 LEGAL NOTICE / DATA PROTECTION DECLARATION
Association of the Consular Corps in the Principality of Liechtenstein
LEGAL NOTICE
NAME AND ADDRESS
Association of the Consular Corps in the Principality of Liechtenstein (registered)
c/o Urban Beat Eberle
Landstrasse 123
9495 Triesen
Principality of Liechtenstein
info@konsulate.li
www.konsulate.li
LIABILITY FOR CONTENTS
The Association of the Consular Corps in the Principality of Liechtenstein (reg.) does not assume any liability for the correctness, completeness, and topicality of the information provided on its homepage. The contents of the homepage may be altered at any time without prior notice and shall in no way constitute an offer. The Association of the Consular Corps in the Principality of Liechtenstein (reg.) shall in no case be liable for damages (neither directly nor indirectly or for consequential damages) resulting from the use of the homepage or from linking its homepage with the web presentation of third parties.
COPYRIGHT
All contents and works on these websites prepared by the operator thereof are subject to the Liechtenstein Copyright Law. Contents from third parties are designated as such. Copying, editing, distribution, and any kind of use over and above the limitations set by the copyright are subject to the approval of the respective author or creator. Downloads or copies of this website are permitted only for private, non-commercial use.
Design
STÉPHANIE KEISER DESIGN
Aeulestrasse 3
9495 Triesen
Principality of Liechtenstein
contact@stephaniekeiser.li
www.stephaniekeiser.li
DATA PROTECTION DECLARATION
1. INFORMATION ON THE COLLECTION OF YOUR PERSONAL DATA
1.1. In the following we inform you regarding the collection of personal data when utilizing our website. Personal data comprises all data relating in any way to your person, for example, name, address, or email address.
1.2. According to article 4, paragraph 7 of the EU Data Protection Regulation (EUDATAP) the Association of the Consular Corps in the Principality of Liechtenstein, Landstrasse 123, 9495 Triesen is the responsible operator (see our legal notice). Our data protection officer can be contacted under info@konsulate.li (Urban B. Eberle) or through our postal address with the addition "data protection officer".
1.3. When contacting us by email we save the data you provide (your email address, and, if applicable, your name and telephone number) in order to answer your questions. All data collected in this context is deleted when no longer needed or is limited to the extent it is required by retention obligations.
1.4. We do not disclose your personal data to third parties, except where required by law or by companies entrusted by us to provide a service requested by you. Such service providers are required to adhere to our data protection declaration and the intended storage period.
2. RIGHTS OF PERSONS AFFECTED
According to EUDATAP you have the following rights of persons affected:
2.1. Right of withdrawal of permission
According to article 7, paragraph 3 of the EUDATAP you have the right of withdrawing the permission granted to the operator at any time.
2.2. Right to information
According to article 15 EUDATAP, you have the right to request the operator to provide you with information regarding the processing of your personal data.
2.3. Right of correction
According to article 16 EUDATAP, you have the right to request immediate correction of incorrect or completion of incomplete saved personal data from the operator.
2.4. Right of erasure ("right to be forgotten")
According to article 17 EUDATAP, you have the right to request the operator to delete all saved personal data.
2.5. Right of limitation of processing
According to article 18 EUDATAP, you have the right to request a limitation of the processing of your personal data under the following conditions: you deny the correctness of your personal data; processing same is illegal; the operator no longer requires the personal data for processing, or if you have filed an appeal against processing according to article 21, paragraph 1 EUDATAP.
2.6. Right of data transfer
According to article 20 EUDATAP, you have the right to request the operator whom you have provided with your personal data to maintain same in a structured, common, and machine-readable format or to transfer it to an alternate operator.
2.7. Right of appeal to a regulatory authority
According to article 77 EUDATAP, you have the right to appeal to a regulatory authority, regardless of another administrative or judicial appeals process. Basically, you may address a regulatory authority at your regular place of residence or workplace or at our registered office.
2.8. Right of objection
Insofar as your personal data is processed on the basis of justified interest according to article 6, paragraph 1, letter f EUDATAP, according to article 21 EUDATAP, you have the right to file an objection to the processing of your personal data. If you want to exercise your right of objection please contact info@konsulate.li
3. COLLECTION OF YOUR PERSONAL DATA WHEN VISITING OUR WEBSITE
When merely using our website for informative purposes we only collect personal data transmitted from your browser to our server. When calling up our website, we collect the following data, which is technically required to display our website to you and to maintain stability and security (legal basis: article 6, paragraph 1, page 1, letter f EUDATAP):
– IP-address
– Date and time of enquiry
– Time difference to Greenwich Mean Time (GMT)
– Contents of requirement (concrete page)
– Access status/HTTP status code
– Transferred amount of data
– Website from which the demand originates
– Browser
– Operating system and interface
– Language and version of browser software
4. DATA SECURITY
For reasons of security and for the protection of transmission of confidential content, as, for example, enquiries addressed to us as operator of the website, we use SSL-encryption. You may recognise an encrypted connection from the address field of the browser, which switches from http:// to https:// and from the lock symbol in your browser field.
In addition we implement further suitable technical and organizational security measures in order to protect your data from accidental or intentional manipulation, partial or complete loss, and unauthorized access by third parties.
Our security measures are constantly improved according to the state of the art.
5. ALTERATIONS AND AMENDMENTS TO OUR DATA PROTECTION DECLARATION
All information regarding alterations and amendments to our data protection declaration shall be provided herein.
Vaduz, February 13, 2019